NEW PRODUCTS
Soap & Toothbrush Pouches.
Great for travelling especially over the holiday period. Yes, they are made from waterproof fabric.
Shop Now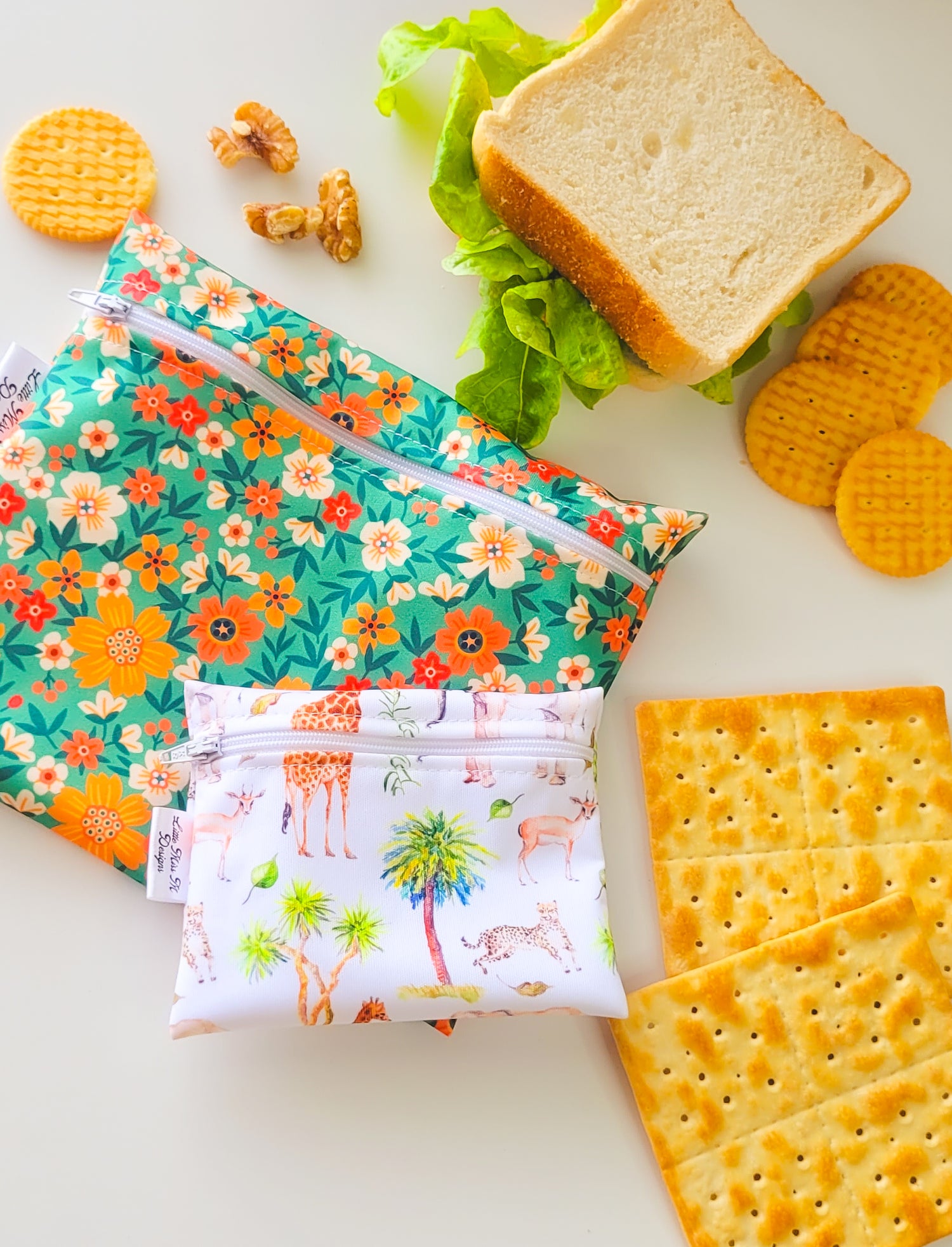 STOP USING PLASTIC ZIPLOCK BAGS!!
How many Ziplock Bags do you go through everyday??
I know packing lunches I would use atleast 2 per person(1 for sandwhich & 1 for snacks). That would be 4 plastic ziplocks we were using a day and just throwing away after just 1 use.
We are a 2 person household - That's 20 in a week A whooping 1000+ a year With Little Miss M Designs you will not need to use or buy plastic ziplock bag again.
Shop Now